Team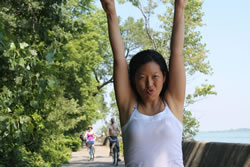 Min Sook Lee – Writer/Director
Min Sook Lee is an award winning filmmaker whose documentaries have screened at major festivals around the world including the Toronto International Film Festival and Hot Docs. Her award-winning feature documentaries include El Contrato, (Cesear E. Chavez Black Eagle Award), Hogtown: The Politics of Policing (Best Feature-length Canadian Documentary at Hot Docs 2005), and Tiger Spirit(2009 Gemini's Donald Brittain Award for Best Social/Political Documentary), Badge of Pride and My Toxic Baby. She is also co-creator of the sitcom series She's the Mayor.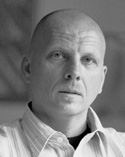 Ed Barreveld – Producer
Ed Barreveld has been making films since 1986 when he joined the Ontario Studio of Oscar-winning National Film Board of Canada. He has been an independent producer since 1996, focusing on point of view, auteur driven documentaries. Since 2004, Barreveld has helmed Storyline Entertainment, the company he co-founded in 2000 for the company's inaugural release of the award winning documentary Aftermath: The Remnants of War. Barreveld's films have been broadcast globally, have shown at major international festivals and have garnered many awards, including Gemini Awards for Shipbreakers (2005) and Tiger Spirit (2009) .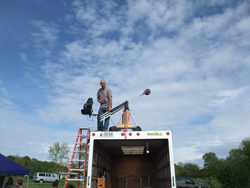 Derek Rogers – Director of Photography
Derek Rogers has excelled for many years in documentary, drama and TV commercials with over 30 feature and TV drama credits including the cult hits: Cube, New Waterford Girl, Foolproof and Resident Evil. For his documentary work, he won a Gemini award and a CSC nomination for Storyline Entertainment's Shipbreakers and a CSC nomination for Diamond Road. For The Real MASH, Rogers shot the recreation scenes and the documentary interviews.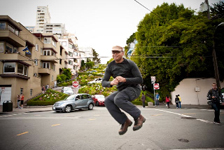 Stan Barua – Director of Photography
Born in Poland to a Kenyan father and a Polish mother, Barua's formative and working years in Europe and in Africa explored the traditions, culture and aspirations of both. Stan weaves this eclectic perspective into his work. As comfortable with lyrical cinema and bold television as with direct documentaries, Stan's award-winning cinematography includes collaborations with European, North and Latin American, and African directors, producers and crews across five continents. He is a MA graduate (distinction) of the Lodz Film School, Poland. For The Real MASH, Barua filmed the documentary interviews.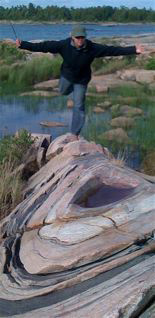 Robin Bain – Director of Photography
Robin Lupita Bain began her career at the National Film Board of Canada and has been actively involved in the film industry for more than thirty years. With experience in the fine arts, Robin has gained recognition for her creative approach to her subject matters. Some award winning feature documentary credits include: Albert Nerenberg's Laughology, Sheona McDonald's Capturing a Short Life, Brenda Kovrig's Relativity, Erin Faith Young's Crossing Atillan, Nancy Nicol's The End of Second Class, Manfred Becker's The Life Of Me and Storyline's My Toxic Baby and It's a Teen's World: Wired for Sex, Lies and Power Trips. For The Real MASH, Bain filmed the Loretta Swit interview.
Dave Kazala – Editor
Kazala's career in documentary spans over a decade. His outstanding work has contributed to the making of many acclaimed films including: It's a Teen's World: Wired for Sex, Lies and Power Trips, Diamond Road (2008 Gemini Best Documentary Series) The Bomber's Dream, Sex Slaves (2007 Emmy Best Investigative Journalism, 2006 Bafta Nomination); The Secret of the Snake Goddess (2007 Golden Sheaf Award) and The Ritchie Boys (2005 short-list for Best Documentary Feature by the Academy of Motion Picture Arts and Sciences).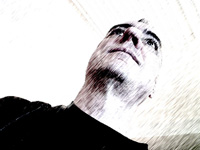 Ken Myhr – Composer
Ken Myhr has written soundtracks for more than 75 dramatic and documentary series and features.  His orchestral score created for the series Geologic Journey (2007) garnered a Golden Sheaf Award, a Gemini nomination and the score was honored with a full orchestral reading sponsored by the Guild of Canadian Film Composers. Ken's work can also be heard in the Gemini Award winning series Diamond Road and Storyline Entertainment's Bruce & Me and Shipbreakers (Gemini winner). He is also the composer of the title credit music for CBC's flagship series The Nature of Things.  As a musician, he has performed on concert stages world wide from the Royal Albert Hall to the David Letterman Show and has contributed to hundreds of CD's including the Cowboy Junkies and Jane Siberry.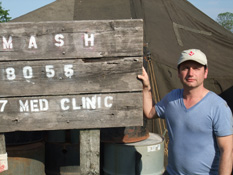 Gary Lang – Director/Recreations
Gary Lang is an accomplished Director and Writer specializing in factual entertainment for international television. In the past fifteen years, Lang has directed or written over a hundred award-winning programs seen by millions worldwide. His screen credits cover a vast number of science and history subjects, including archaeology, nautical disasters, exploration, war, and espionage.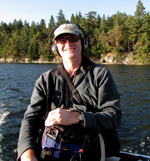 Peter Sawade – Location Sound Recordist
Peter Sawade is a Gemini-award winning sound recordist, who has done on-location sound for hundreds of award-winning productions that have taken him around the world.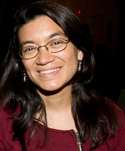 Lisa Valencia-Svensson – Associate Producer
Lisa Valencia-Svensson's first films, Borderless and Sedition, directed by award-winning filmmaker Min Sook Lee have screened at festivals globally. Since 2007 she has been working at Storyline Entertainment, where she produced Resilience: Stories of Single Black Mothers.  She has a number of documentary projects in development, including The House That Herman Built. Lisa has a background in finance, community media, and research work.  She plans to continue working on film projects which explore political issues and socially relevant themes, and which encourage audiences to view their world through a constructively critical lens.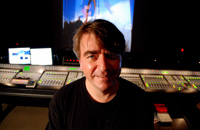 Daniel Pellerin – Post Production Sound
Daniel Pellerin is one of Canada's finest recording and re-recording mixer/engineers, sound designers and music supervisors.  He has worked with a who's who of Canadian filmmakers such as Atom Egoyan, Clement Virgo, James Cameron, Shelley Saywell, Min Sook Lee, Michael Kot, Ron Mann and Bruce MacDonald.  He has been nominated for 10 Genie Awards of which he has won three (Atom Egoyan's The Sweet Hereafter, Istvan Szabo's Sunshine and Clement Virgo's Love Come Down).  He has been nominated for 16 Gemini Awards, for which he has won two (Musicians in Exile and Under the Piano). He has worked extensively with Storyline Entertainment and he was the supervising mixer for Min Sook Lee's Tiger Spirit and My Toxic Baby.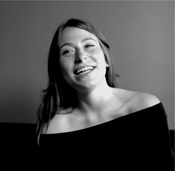 Amanda Feder – Researcher & Production Coordinator
Amanda Feder graduated with honors from Ryerson University's Film Studies program, where she focused her degree on writing and producing.  Amanda has written and produced short segments for CNN International and Salt & Light Television, and has worked as a researcher for Gemini-nominated documentary filmmaker Andrée Cazabon.  She has been working at Storyline Entertainment since August 2008. She's currently working on her film Sex on Wheels.