TEAM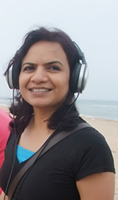 Rama Rau – Director
Rama Rau is a writer-director who trained in films on one of the largest film sets in Mumbai, India. Now based in Toronto, Canada, her passion is to make films that are crosscultural and examine "the extraordinariness of ordinary lives". Rama's films include The Market (2010), A Day in the Life of Vij's (2009), and Losing My Religion (2008 - Reel World Film Festival, Toronto). Her debut film, Fingers of Fire (2006), premiered at the 2006 New York International Film Festival. She's currently in production on My Life With Me which looks at single life in urban dystopias. Rama has won the Tom Shoebridge Screenwriting Award, received the 'Filmmaker of the Year' award by the Toronto Business Forum and has been named a Quebecor Fellow of DOC, Toronto. She is an alumnus of the Doc Lab at Hot Docs (2007) and has served on various arts council juries as well as on the DOC Toronto Board.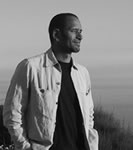 Ricardo Acosta – Editor
Ricardo Acosta immigrated to Canada from his native Cuba in 1993.  Before coming to Toronto, he studied and worked with the world renowned Cuban Film Institute in Havana.  For the past twelve years Ricardo has edited both documentary and dramatic films, which have been shown around the world.

His outstanding work has contributed to the making of several award-winning films including: Shooting Indians, A Journey With Jeffrey Thomas directed by Ali Kazimi (Genie Award nomination for Best Short Documentary); Unbound directed by Claudia Morgado (Berlin Film Festival Award for Best Short Film); Spirits of Havana produced by the NFB (Genie Award nomination for Best Documentary); The Take directed by Naomi Klein and Avi Lewis (Gemini nomination for The Donald Brittain Award for Best Social/Political Documentary Program & for Best Picture Editing in a Documentary Program or Series); Runaway Groom directed by Ali Kazimi (Gemini Donald Brittain Award for Best Social/Political Documentary Program); and Tiger Spirit directed by Min Sook Lee (Gemini Donald Brittain Award for Best Social/Political Documentary Program).

Ricardo was chosen to be a fellow by the Sundance Institute in 2006 for the Documentary Film Editing and Story Laboratory.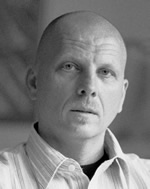 Ed Barreveld – Producer
Ed Barreveld has been making films since 1986 when he joined the Ontario Studio of Oscar-winning National Film Board of Canada. He has been an independent producer since 1996, focusing on point of view, auteur driven documentaries.
Since 2004, Barreveld has been the sole principal of Storyline Entertainment, the company he co-founded in 2000 for the company's inaugural release of the award winning documentary Aftermath: The Remnants of War.  Barreveld's films have been broadcast globally, have shown at major international festivals such as Hot Docs, IDFA, Toronto International Film Festival and have garnered many awards, including Gemini Awards for Shipbreakers (2005) and Tiger Spirit (2009).  2010 saw the release of Resilience: Stories of Single Black Mothers, The Real M*A*S*H and The Market. Barreveld is based in Toronto, Canada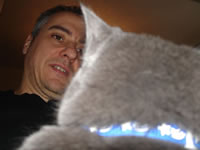 Ken Myhr – Composer
Ken's musical life began listening to his father play jazz stride piano and sing barbershop. After a few lessons he taught himself to play electric guitar and spent his early life making a lot of noise whenever and wherever possible. This lead to performing on concert stages worldwide from The Royal Albert Hall to the David Letterman Show. More recently he has created scores for over 90 films including Love, Hate &Propoganda (CBC), Geologic Journey (The Nature of Things), My Toxic Baby (Storyline), Diamond Road (Kensington), earning a Golden Sheaf Award and multiple Gemini Nominations in the process. For more info go to www.kenmyhr.com.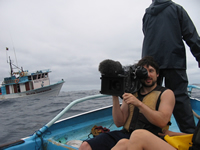 Paul Kell – DOP
For over 10 years Paul Kell has worked as a professional Director & Director of Photography with broadcast & theatrical credits that have taken him all over the world: Europe, India, Southeast Asia, Central America, South America, the Galapagos, the USA and Canada. Paul's work is multiple award winning, has screened at over 40 film festivals worldwide and has been broadcast on Discovery/Planet Green, BET/Centric, MTV, Starz, Showcase (Canada), TVO (Canada), Omni (Canada), The Documentary Channel, IFC, ABC (Australia), MuchMusic (Canada), YES DBS (Israel), Free Speech (USA), Canal Planete (Poland) and is available on Netflix and iTunes. For more info please visit his website: www.paulkell.com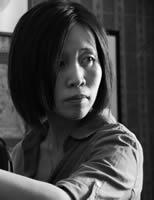 Iris Ng – DOP
Iris Ng is a graduate of Film and Video Production at York University with a background in still photography, visual art and music. She began her cinematography career by shooting her first independent feature film while studying at York and has since worked on narrative, experimental, and documentary films which have taken her to China, Egypt, Europe, and across North America.
Her artistic background has been an asset to her collaborations with established artists as well as award-winning film directors including Min Sook Lee, Giselle Portenier, and Sarah Polley. Her recent credits with Storyline include My Toxic Baby, Resilience: Stories of Single Black Mothers, and The Market.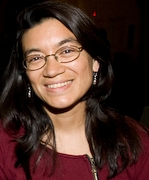 Lisa Valencia-Svensson – Associate Producer
Lisa Valencia-Svensson's first films, Borderless and Sedition, directed by award-winning filmmaker Min Sook Lee have screened at festivals globally. Since 2007 she has been working at Storyline Entertainment, where she produced Resilience: Stories of Single Black Mothers.  She has a number of documentary projects in development, including The House That Herman Built. Lisa has a background in finance, community media, and research work.  She plans to continue working on film projects which explore political issues and socially relevant themes, and which encourage audiences to view their world through a constructively critical lens.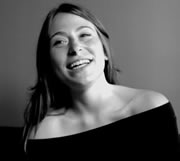 Amanda Feder – Production Coordinator
Amanda Feder graduated with honors from Ryerson University's Film Studies program, where she focused her degree on writing and producing.  Amanda has written and produced short segments for CNN International and Salt & Light Television, and has worked as a researcher for Gemini-nominated documentary filmmaker Andrée Cazabon.  She has been working at Storyline Entertainment since August 2008. She's currently working on her film Sex on Wheels.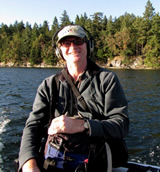 Peter Sawade – Location Sound
Peter Sawade is a Gemini-award winning sound recordist, who has done on-location sound for hundreds of award-winning productions that have taken him around the world.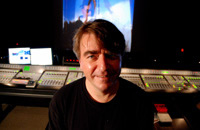 Daniel Pellerin – Sound Design
Daniel Pellerin is one of Canada's finest recording and re-recording mixer/engineers, sound designers and music supervisors.  He has worked with a who's who of Canadian filmmakers such as Atom Egoyan, Clement Virgo, James Cameron, Shelley Saywell, Min Sook Lee, Michael Kot, Ron Mann and Bruce MacDonald.  He has been nominated for 10 Genie Awards of which he has won three (Atom Egoyan's The Sweet Hereafter, Istvan Szabo's Sunshine and Clement Virgo's Love Come Down).  He has been nominated for 16 Gemini Awards, for which he has won two (Musicians in Exile and Under the Piano). He has worked extensively with Storyline Entertainment and he was the supervising mixer for Min Sook Lee's Tiger Spirit and My Toxic Baby.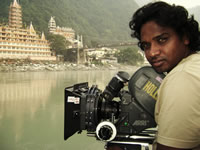 Nagaraj Diwaker – Additional Camera
Nagaraj graduated from the Bangalore Film and Television Institute (FTII). "For me cinematography is like conversation with light and shadow, my lighting is realistic. I strive for a realistic approach". I started my career as a still photographer and won the State Award for Best Portrait of the year, in 1997 from Karnataka India. After that, I've now worked the past eight years in Indian cinema, professionally. I started as a gaffer in a feature film called "NAACH" directed by Ram Gopal Verma. I've also worked on a film called "FOR REAL" which won international awards, shot a short film in a single shot (SNAKE TRAP) nominated for best cinematography from IDA, and shot documentaries, RIVER SIDE CALCUTTA and INDIA JOURNEY. As a DP, I've shot many commercials, Saffola, Incredible India, and on Raaz Pechele Janam ka (on NDTV Imagine), which is most popular show in India and am currently working on TRAVEL TO ANDAMANS, a travel show.