Min Sook Lee- Writer/Director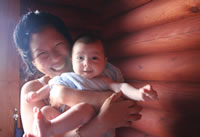 Min Sook Lee is an award winning documentary filmmaker. Her body of work includes 'Hogtown: The Politics of Policing' (Best Feature-length Canadian Documentary, Hot Docs Documentary Film Festival 2005), El Contrato (Gemini Award nomination for Best Social/ Political Documentary) and Tiger Spirit, a reunification road-trip through the two Koreas (finalist, Grand Jury Award for Best Documentary, Los Angeles Asian Pacific Film Festival 2009; Gemini Award nomination for Best Social/ Political Documentary). Her short docu-poems Borderless and Sedition have played at international festivals. Min Sook was also presented with the Cesar E. Chavez Black Eagle Award for El Contrato's impact on the rights of migrant workers. Min Sook premiered her latest documentary My Toxic Baby at the 2009 Toronto International Film Festival. Badge of Pride, her documentary on gay cops will also see release in 2009.


Ed Barreveld  -  Producer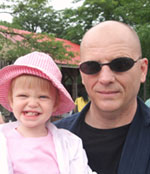 Ed Barreveld began his career in film and television at the Ontario Studio of the National Film Board of Canada. He has been an independent filmmaker since 1996, line producing documentaries for broadcasters such as the CBC, BBC, A&E, and TVAsahi.

In 2000, Barreveld co-founded production company Storyline Entertainment Inc. and produced the award winning feature documentaries Aftermath: The Remnants of War followed by Shipbreakers. Since 2003, Barreveld has been the sole principal of Storyline Entertainment.

Barreveld has produced all of Storyline Entertainment's projects. His recent feature documentary Tiger Spirit premiered at Hot Docs 2008 and aired on History Television in January 2009.  In addition to My Toxic Baby, other releases slated for 2009 are It's a Teen's World: Wired for Sex, Lies and Power Trips and Resilience: Stories of Black Single Mothers.

Robin Lupita Bain  -  Director of Photography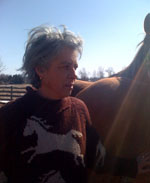 Robin Lupita Bain began her career at the National Film Board of Canada. She has been actively involved in the film industry for twenty years working in visual effects, animation, editing and directing. 
As a documentary cinematographer Robin has traveled to many locations around the world. Her experiences range from hunting narwhales in the Arctic to fighting the revolution with guerrilla forces in the jungle.

John Minh Tran  -  Director of Photography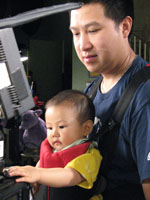 With an extensive background in still photography, John brings a true film aesthetic to all the work he does. Recent feature documentary credits include: Kevin McMahon's Waterlife (Primitive) and Astra Taylor's Examined Life (Sphinx). He received a CSC and Yorkton Golden Sheaf nomination for Larry Weinstein's Mozartballs (Rhombus) and a Gemini nomination for Eric Geringas' Cheating Death (NFB). Other feature documentaries include Kevin McMahon's Stolen Spirits of Haida Gwaii (Primitive), An Idea of Canada (Primitive/Rhombus) and McLuhan's Wake (Primitive), and Bruno Monsaingeon's Glenn Gould Hereafter (Idéale Audience/Rhombus).

John is also well-versed in drama, lensing Trisha Fish's feature, Dragonwheel (IMX) and the Gemini award winning puppet series Nanalan' (Grogs/Lenz Entertainment). His award winning short films include Paul Quarrington's A Man's Life and Adam Reid's The Best Girl. John recently finished a puppet series for BBC Kids Big & Small (Grogs/Lenz Entertainment).

Iris Ng  -  Director of Photography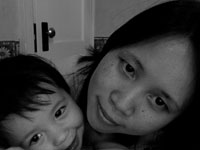 Iris Ng is a graduate of Film and Video Production at York University with a background in still photography, visual art and music. While studying at York University, she began her cinematography career by shooting her first independent feature film on 16mm and has since worked as director of photography on feature films, short narrative and experimental films as well as documentaries for broadcast and theatrical release.

She has collaborated with artists on film pieces and installations including Without Persons by Luis Jacob and Circa 1960 by Chris Curreri which has been screened around the world.

Her recent work includes the short documentary, Point of Departure which was shot in Hong Kong and screened at the Toronto Reel Asian International Film Festival, and Sedition 'by Min Sook Lee which was screened at the Toronto Palestinian Film Festival and continues to travel locally and internationally.
Currently, Iris is working as Director of Photography on the documentaries Resilience: Stories of Black Single Mothers with director Lana Lovell and The Stories We Tell with director Sarah Polley.

Ricardo Acosta  -  Editor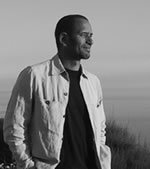 Ricardo Acosta immigrated to Canada from his native Cuba in 1993. Before coming to Toronto, he studied and worked with the world renowned Cuban Film Institute in Havana. For the past twelve years Ricardo has edited both documentary and dramatic films, which have been shown around the world.

His outstanding work has contributed to the making of several award-winning films including: Shooting Indians, A Journey With Jeffrey Thomas directed by Ali Kazimi (Genie Award nomination for Best Short Documentary); Unbound directed by Claudia Morgado (Berlin Film Festival Award for Best Short Film); Spirits of Havana produced by the NFB (Genie Award nomination for Best Documentary); The Take directed by Naomi Klein and Avi Lewis (Gemini nomination for The Donald Brittain Award for Best Social/Political Documentary Program & for Best Picture Editing in a Documentary Program or Series); and Runaway Groom directed by Ali Kazimi (Gemini Donald Brittain Award for Best Social/Political Documentary Program).

Ricardo was chosen to be a fellow by the Sundance Institute in 2006 for the Documentary Film Editing and Story Laboratory.

Sanjay Mehta  -  Location Sound Recordist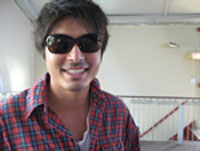 Sanjay Mehta started his career in recording sound at the age of 15 working for an Oscar winning Sound Recordist on feature films. Since then his love of sound and travelling has taken him from the sound stages of Toronto to the far corners of the planet working on documentary films. He has won Gemini awards for his work on Primitive Entertainment's McLuhan's Wake and Rhombus Media's  Beethoven's Hair. Recent travels have taken him to DPRK (North Korea), and the Russian Far East working on Storyline Entertainment's Tiger Spirit.  When not calibrating his ears listening to vinyl records, Sanjay can be found printing photos in the darkroom.

Jason Milligan  -  Location Sound Recordist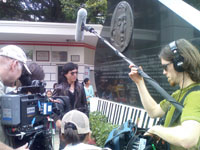 Jason Milligan was born in Toronto, ON, Canada in 1974. While studying business at Concordia University, he took an Electroacoustic music course as an elective in his second year.  This led him to pursue a degree in Music Production and Engineering at the Harris Institute for the Arts in Toronto where he received an Honours Diploma.
Jason started volunteering in the Toronto film industry in 1999 as a boom operator and began recording sound for film soon after.  Initially, Jason worked extensively on the documentary series Skin Deep, which won the 2001 Gemini for best Lifestyle Series, and Birth Stories, a very successful 100 episode series produced by Cineflix.  Since 2002, Jason has recorded the sound for the feature length documentary films Dying at Grace by Allan King, The Take by Avi Lewis and Naomi Klein (nominated for a Best Sound Gemini), Hogtown: The Politics of Policing by Min Sook Lee, Memory for Max, Claire, Ida and Company by Allan King (nominated for a Best Sound Gemini), and EMPz for Life by Allan King.

Ken Myhr  -  Composer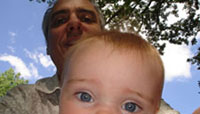 Ken Myhr has written soundtracks for more than 75 dramatic and documentary series and features. His large ensemble orchestral score created for the series Geologic Journey (2007) garnered a Golden Sheaf Award, a Gemini nomination and the score was honored with a full orchestral reading sponsored by the Guild of Canadian Film Composers. Ken's work can also be heard in the Gemini Award winning series Diamond Road and Storyline Entertainment's Bruce & Me and Shipbreakers (another Gemini winner).
He is also the composer of the title credit music for CBC's flagship series The Nature of Things. As a musician, he has performed on concert stages world wide from the Royal Albert Hall to the David Letterman Show and has contributed to hundreds of CD's including the Cowboy Junkies and Jane Siberry.

Daniel Pellerin  -  Post Production Sound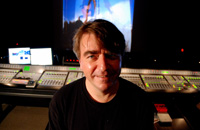 Daniel Pellerin is one of Canada's finest recording and re-recording mixer/engineers, sound designers and music supervisors. He has worked with a who's who of Canadian filmmakers such as Atom Egoyan, Clement Virgo, James Cameron, Shelley Saywell, Min Sook Lee, Michael Kot, Ron Mann and Bruce MacDonald. He has been nominated for 10 Genie Awards of which he has won three (Atom Egoyan's The Sweet Hereafter, Istvan Szabo's Sunshine and Clement Virgo's Love Come Down). He has been nominated for 16 Gemini Awards, for which he has won two (Musicians in Exile and Under the Piano). He has worked extensively with Storyline Entertainment and he was the supervising mixer for Min Sook Lee's Tiger Spirit.

Lisa Valencia-Svensson  -  Production Manager


Lisa Valencia-Svensson is a documentary film producer based in Toronto.  Her first film, the short docu-poem Borderless, directed by Gemini award-nominated filmmaker Min Sook Lee, tells the story of undocumented workers inside Canada's borders.  Borderless has been screened at 15 film festivals in Canada, the USA, and Korea.  It was broadcast on Vision TV and found educational distribution in Canada and the USA.  Her second film was the short documentary Sedition on youth and freedom of expression.  Commissioned by PEN Canada, Sedition has played at film festivals in Canada, the US and the UK.
Since January 2007, Lisa has been working for at Storyline Entertainment, where she is currently producing Resilience: Stories of Black Single Mothers.   Lisa also has the limited documentary series Writers In Exile and the feature doc The House That Herman Built in development.
Lisa has a background in finance, community media, and research work.  She plans to continue working on film projects which explore political issues and socially relevant themes, and which encourage audiences to view their world through a constructively critical lens.

Amanda Feder  -  Researcher/Production Assistant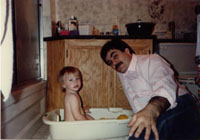 Amanda Feder graduated with honors from Ryerson University's Film Studies program, where she focused her degree on writing and producing. 
Amanda has written and produced short segments for CNN International and Salt & Light Television, and has worked as a researcher for Gemini-nominated documentary filmmaker Andrée Cazabon.  She has been working at Storyline Entertainment since August 2008.